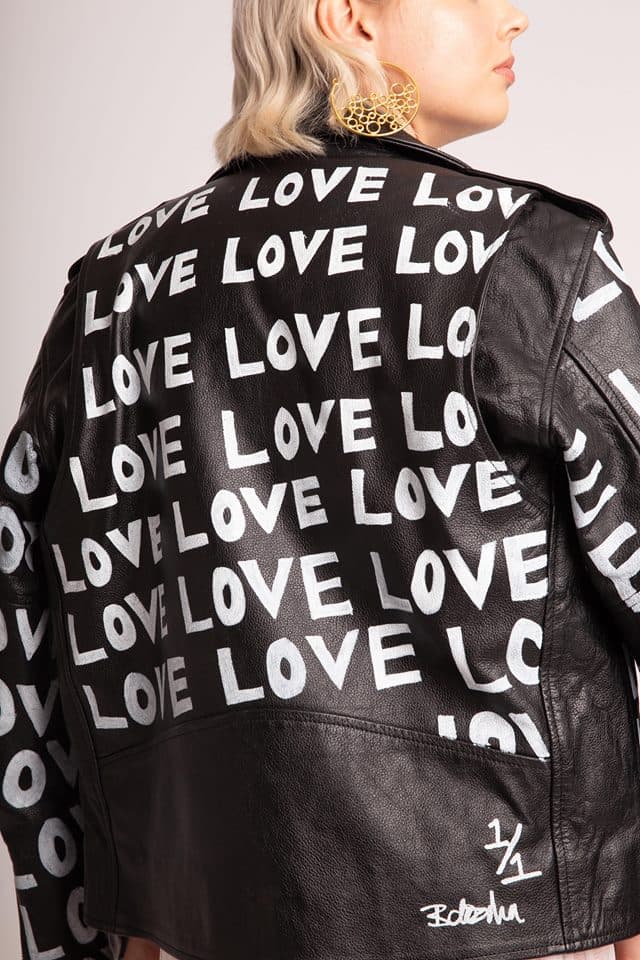 TjC: Wearable art sustainable fashion show
Creative expression and the human condition are intrinsically linked. One informs the other and the resulting explorations can illuminate our ideas about what it means to 'be'. In 2019 there is still significant stigma surrounding what happens in our minds, is there such a thing as truly mentally healthy person? I would say no as all of us have something that can be analysed, modified or challenged. We all carry something that hinders us in some way which by definition could be called unhealthy. So does that mean we are all subject to a certain degree  of 'mental unhealth'? That could be a challenging idea for some yet things are becoming normalized to a degree where we can discuss these things freely. Yes we may still face scrutiny by some but that could be due to a lack of willingness to engage.
However what if we were able to engage, empathise to synthesise? All creative works of value are born of something that bears weight. Today our discussion is no different. I came across Bianca de Zilva of The jacket Company while exploring some of the local East London Facebook community groups. The discussion was relating to mental health and charity events. It turned out that Bianca is organizing a fashion show with a focus on mental health. I thought it would be important for us to share that here, so over to Bianca!
Who are you?
My name is Bianca de Zilva, I moved from Australia in 2015 to pursue "something creative" and find what it is I really wanted to do. And here we are!
What do you do?
I am a vintage clothing and art enthusiast, so with that I created The Jacket Company back in 2016. TjC has grown so much over the years and now I am proud to say that I own a sustainable wearable art label, focusing on political issues.
What is the project/ what inspired you to do this project?
This collection is called Human Attitude, the concept came to me June 2018 when a young girl in Melbourne Australia was raped and murdered, the story broke my heart and I couldn't get past this particular story. I decided I wanted to further question this instead of just letting all of these horrible stories we see on the news fade away. Each of the jackets in this collection is a one off art work questioning humanity's attitudes towards each other, it questions our obsession with technology, and overall is trying to spark conversation, or at least a thought. I have created a small documentary explaining each piece further which will be shown at this event, along with a fashion show and a charity chat with two amazing charities.
What are you hoping to achieve with the project?
 I want people to see my vison, to hear what I have to say and hopefully have a following of people that agree with me. I also want people to step back for a second and question themselves- if they are happy with the person they are? My goal is to show people that we could live in a happier safer world if we just tried, and spoke up when something isn't right!
How do you feel what you are doing fits in with the wider conversation regarding health & wellbeing then how have you chosen to represent that in your work?
I think that the topics I have chosen are universal, and they are something that we could all improve on. This collection is trying to show people that we could all use a little renovation on our souls, and there is nothing to lose by being kind, loving, more selfless, and to stand up for what's right.
What are your future plans regarding the project/idea?
I would love to work more closely with some charity's and really get involved to do my part in a creative way. Also, my next collection with be another political topic (you'll have to follow @tjclondon to find out)
Can you identify how mental wellbeing/health intersects with your creative medium?
Well for me, my art is my personal journal, my diary. I am a very sensitive person, and I know it. It got to the point that I would need to not watch the news or read the paper because what they were showing was seriously effecting me. But it wasn't until last year when the incident happened in Australia with the young girl being raped and murdered that it seriously affected me. I just needed to say everything that I was thinking and questioning about why people are like this? And try to understand it, and research mental illnesses, and aggression, and why some humans feel the need to put others down and hurt people to feel good about themselves. I have someone close in my life whose mind I don't understand and will never understand. So I guess for me this collection is also me trying to understand them; and trying to steer humanity away from that mindset. Every piece that someone buys for me has something personal on it that they might not see or understand. But for me, it's a diary entry, it's me putting something on my mind out into the world without having to explain myself. It's quite therapeutic, I highly recommend.
The 'Sustainable Fashion Show & Discussion' is on Thursday March 7that NT's Bar, E8 3RL and you can buy tickets here:
Follow TjC on instagram and visit their Depop store here
Author:
Al Ballentyne is head of editorial at Threads Radio and a freelancer working in entertainment, broadcasting and education. He performs regularly a 'Barry Bungalow', a surrealist cabaret entertainer & storyteller. He co-runs 'Canned Aid' – a social initiative aimed at taking direct action against food poverty. He works as 'The Guerrilla Mystic' which is a project aimed at demystifying spiritualist ideas and practice so more people can access and benefit from connecting with the energetic flow of the universe. He hosts 'Barry Bungalow's Extreme Fetish Club' & 'The Guerrilla Mystic' shows on Threads. Al works as a guitar-for-hire, general disco menace and moonlights as a lecturer/educational consultant. You can connect with him on
Twitter: @alballentyne
Instagram: @alballentyne
---
Back to home.