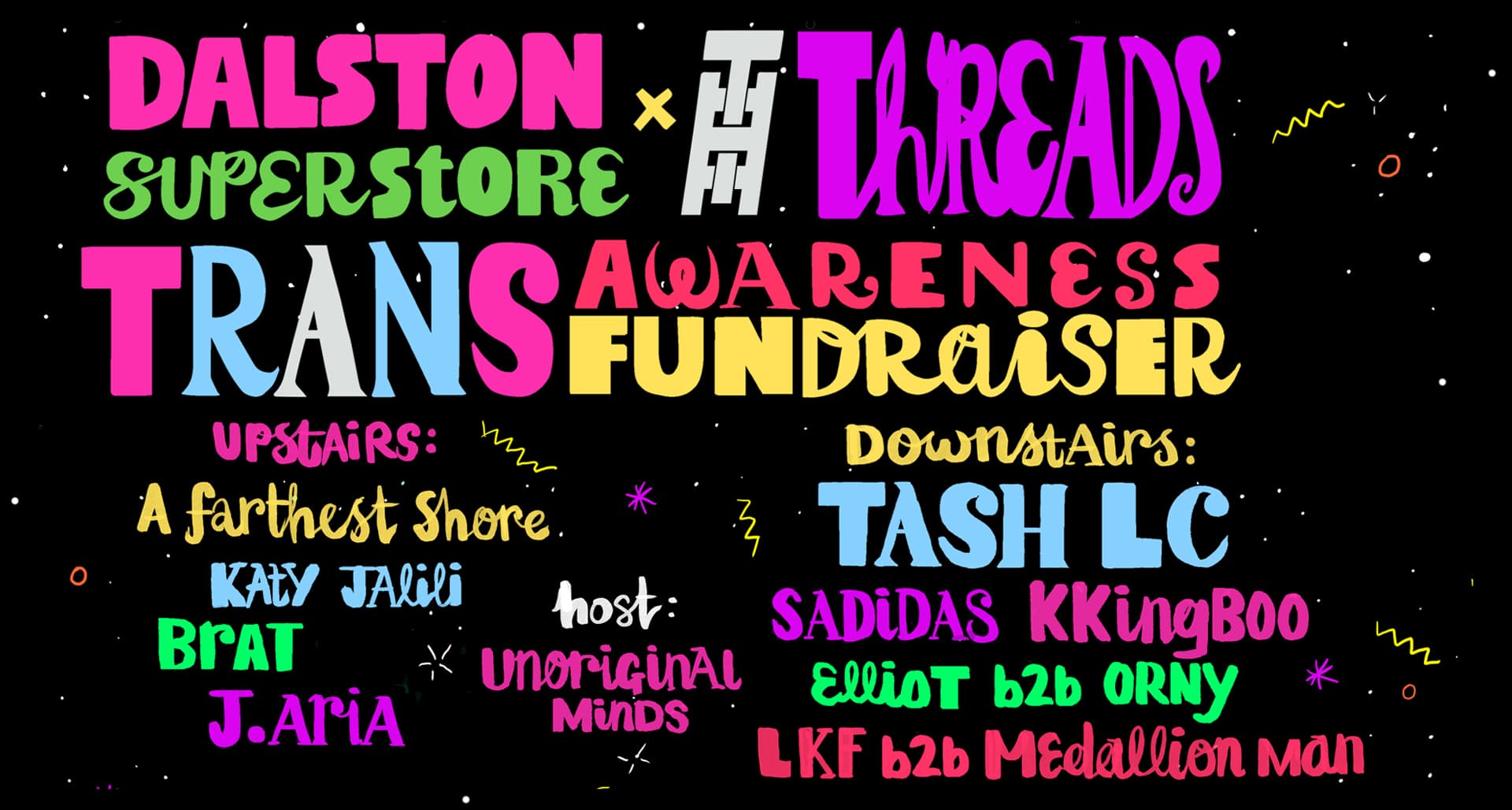 Trans Awareness Fundraiser (Dalston Superstore X Threads)
Friday 22nd November 21:00 – 03:00
Dalston Superstore x Threads Radio cordially and elegantly invite y'all to our Trans Awareness Fundraiser.
An evening of love, expression and queer majesty in honour of two of our favourite charities – Mermaids and Gendered Intelligence.
With ecstatic pop madness upstairs and a selection of London's finest electronic and contemporary dance selectors down in the lazerpit.
A celebration of family, diversity, identity and visibility. Come join us in this very special rave.
????
Tash LC (Club Yeke)
Sadidas (Threads)
KkingBOO
Elliott b2b Orny
LKF b2b Medallion Man (Threads/Loose Lips)
????
A Furthest Shore
Katy Jalili (Femmi-Errect)
BRAT (Bodycon)
J. Aria (Threads)
—
Profits go towards:
Mermaids : https://www.mermaidsuk.org.uk
Gendered Intelligence : http://genderedintelligence.co.uk
---
Back to home.