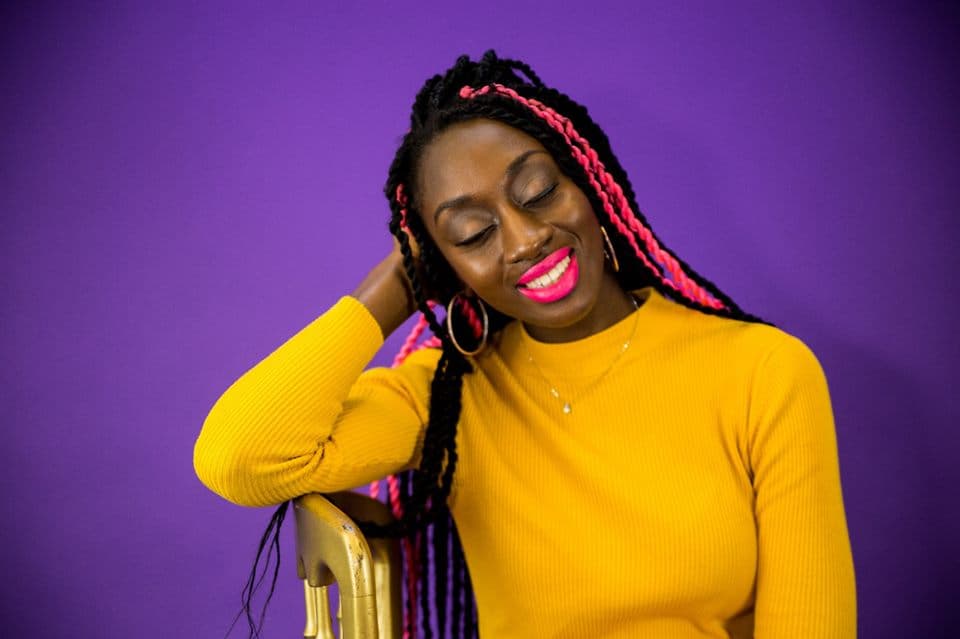 WondRWomN: Interview (with Alejandra Cabrera)
North London rapper WondRWomN is back with the demure and sultry single "Table 4 1" her first single release of 2019, which is presented as her most honest track yet.
Mary Otumahana is a talented artist on the rise and an inspiration for women in the creative industries. Mary started her music career 14 years ago under the name WondRWomN: "I felt like Wonder Woman being a female in a male dominated environment. She was one of the few female superheroes and I felt outnumbered by males in the hip hop genre." On top of being a unique artist, she manages The RecordShop, a free recording studio in Tottenham for young people to engage in music activities.
Mary talks with confidence and passion and she shares with enthusiasm her story and future projects. While growing up and as she started to get more drawn to music, Mary noticed the lack of opportunities for young people. She grew up and still lives in East Finchley but Tottenham was always an area of impact for her due to its vibrant and diverse community.
Mary found a passion in writing poetry and saw in rapping a perfect way to express herself. Rebellious artists by the likes of Eminem and Tupac encouraged Mary to put her feelings into songs. "Growing up a shy kid, these sorts of outspoken personalities attracted me and inspired me to write poetry and put it in a musical form".
Mary insists on resilience and a lot of drive to pursue a career in music. When she had the opportunity to record in a studio at age 17, she got the reassurance that music was her passion: "This is what I really wanted to do, you know", she says, "If you feel like this is really for you, just keep going. Be persistent and you will see rewards from it."
Although the music industry continues to be male dominated and it's harder to be successful as a woman in the higher positions of power, Mary feels like she started her career at the perfect time. She has felt a tendency for change and openness that has made her feel more comfortable everyday with what she does. She feels it necessary to carry on the attempt of balancing better the quotas of women in all aspects, such as festival lineups, but Mary is hopeful and thinks that society is on the right track.
"I feel like now we're heading towards a very good place in terms of an a gender balance and women just kind of not being restricted in what type of music they should make or what sort of image they should portray. I feel like people are lot more open to different things right now and I feel that that's given me more confidence and I feel more comfortable making music now."
Mary is involved in a monthly show at Threads Radio called "The Wondrwomn show" where she plays different genres from underground hip hop to Garage and R&B and songs from the young people that recorded at The RecordShop. You can tune in for her International Women's Day special show this Thursday 7th from 4 to 6pm to listen to her new single "Table 4 1" and to genres ranging from underground hip hop to R&B and garage.
Mary feels hopeful for the future and would like to tour abroad. She will be heading back this month to Jerez, Spain, where she opened up last year for Spanish Hip Hop group SFDK to a crowd of over 3000 people.
Don't miss her performance at The Cause this Friday 8th from 7pm to 10.30 and the release of her video on Sunday 10th March.
Author:
Alejandra Cabrera Abasolo is a freelance journalist and contributing writer for Threads Radio.
She has wrote for publications such as Mixmag and is currently studying Journalism at City, University of London.
Alejandra has a passion for music and photography, which are the main topics of her work.
You can access her recent work here: Website
You can follow her on Twitter & Instagram
---
Back to home.